The Conus Abutment from Atlantis
Join us on September 29, 2015 for this unique web event to learn more about the Conus Abutment treatment options from RDL and Dentsply Atlantis.  The Conus abutment offers a unique solution to full arch cases, so join us to learn about how it works, and how it can work best for you and your patients.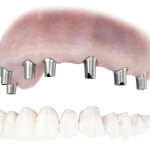 Please fill out the information below to ensure proper credit for Continuing Education credits.