Trying to understand how to get the most out of your Intraoral Scanner? Look no further.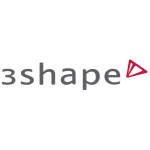 3Shape has probably the best scanners on the market, and it's not just their scan functionality. 3Shape's ecosystem makes it easier to manage your scans than other systems, and is more useful as a diagnostic tool to enhance your practice than other systems. It comes with a matching pricetag.
For more information on the 3Shape Trios 5, see our Detailed Breakdown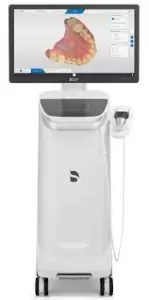 Let me introduce you to Primescan, the intraoral scanner by Dentsply Sirona, which serves as the successor to the OmniCam.
One of the key strengths of Primescan lies in its image capture capabilities, providing exceptionally clear and fast scanning results. Its large window on the scanner ensures excellent visibility, allowing you to see a comprehensive view of the dentition during the scanning process. Moreover, its scanning speed and software are highly efficient, enabling a full arch scan in less than 90 seconds.
Primescan seamlessly integrates with in-house CEREC milling machines, making it the ideal option for practices that already have this equipment as part of their workflow.
However, it's important to be aware of a few considerations. Firstly, Primescan comes with a higher price point compared to other scanners on the market. Unlike some alternatives, it doesn't offer a stand-alone option, meaning you must purchase the complete unit, including the scanner, computer, and cart. Secondly, the size of the scanner wand can be quite large and unwieldy, which may impact ease of use during scanning procedures.
In terms of performance, while Primescan excels in most areas, it might not perform optimally in copy denture digital scanning workflows, where there is room for improvement.
As for costs, the hardware required for scanning and sending data to the lab is approximately $30,000. Additionally, if you plan to connect it to a CEREC mill, you can purchase the CEREC software separately for $35,000.
To summarize, Primescan is a remarkable intraoral scanner with exceptional speed, image quality, and compatibility with CEREC milling machines. However, prospective buyers should carefully consider their budget and space constraints before making a decision.
If you want even more training, check out Denstply Academy.
How to Connect to RDL
Go to https://customer.connectcasecenter.com/ and log in.
Click My Favorite Recipients
Under My Favorite Recipients, click on Search Recipient
Select Search Direct and type "Russellville Dental Lab"
Once you have filled out one of the fields provided, click on Start Search
Scroll down to see the Search Results. Click on the orange (+) next to the correct Lab to add to your Account.
Once you have selected the lab, it will show under Recipients at the top of the screen. This means you have added the lab to the portal successfully.
The DEXIS IS 3800 is a lightweight, compact, and reliable wireless intraoral scanner. It offers an expanded field of view and depth of field, providing new possibilities for dental professionals. Developed with Studio FA Porsche, the scanner ensures a comfortable and convenient scanning experience. The CS ScanFlow software allows for easy and precise scanning, making digital work processes efficient. The IS 3800 is capable of digitally recording implantology, orthodontics, and edentulous jaws.
This high-performance scanner facilitates trust-building with referrers, improved patient communication, and the ability to take on various case types, leading to increased revenue. It comes with a powerful software that includes indications for restorations, implant-based restorations, orthodontics, sleep splints, and dentures.
The IS 3800 offers an open and flexible 'digital ecosystem' that allows users to select components and partners that fit their workflow. With its advanced features, seamless integration with other DEXIS Dental software, and fluid scanning experience, the IS 3800 is a valuable tool for dental professionals. It combines versatility, scalability, and workflow capacity in one compact and ergonomic design. Overall, it provides an end-to-end solution for dental practices seeking efficient digital workflows.
How to Connect to RDL
• Visit DEXIS IS Connect on your scanner computer
• Search for Russellville Dental Lab
• Add Russellville Dental Lab
• Select Russellville Dental Lab when submitting scans
raw .STL files? Email usRussellville Dental Lab [email protected]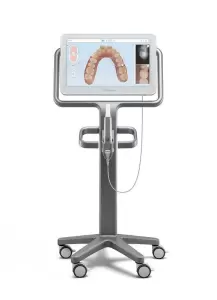 Introducing the iTero Element 5D Plus series, the latest generation intraoral scanner from Align, the parent company of iTero intraoral scanners. Released in February 2021, this new scanner represents a significant improvement over its predecessor, the iTero Element 5D.
The iTero Element 5D Plus addresses the hardware limitations that affected the user experience in the previous model. With significant upgrades to the computer components, users can now enjoy a much smoother and faster scanning process, resulting in a vastly improved user experience.
The Plus Series comes in two options: a new cart and a tablet (mobile) version. The cart option features a modern aesthetic, while the tablet configuration offers a medical-grade, compact portable solution with the same high-quality images as the cart setup.
Notably, the Element 5D Plus is no longer available as a USB scanner for use with any computer or laptop. Instead, it comes as either a cart or tablet with specific computer hardware chosen by iTero. For those seeking a USB 'plug and play' scanner, alternatives include the iTero Element 5D laptop configuration or the iTero Element Flex, which is iTero's more 'entry-level' option.
The Element 5D Plus Series is the fifth-generation intraoral scanner by iTero. Building on the success of the Element 5D, this new lineup retains all the existing orthodontic and restorative digital capabilities while offering faster processing times for a seamless scanning experience. All this comes in a new sleek, ergonomically designed package, making the iTero Element 5D Plus a cutting-edge tool for dental professionals like Dentists, Oral Surgeons, and Dental Staff seeking advanced scanning technology for their practice.
How to Connect to RDL
Option 1
• Select "Find a Laboratory" on your iTero Scanner or use lab locator at www.itero.com — Connect with Russellville Dental Lab
using our Company ID 12627
• After connecting to us as a Lab, select Russellville Dental Lab on your scanner when sending files
Option 2
• Call 800-577-8767
• Select Option 2
• Request that Russellville Dental Lab is added to your scanner using our phone number: 901-372-8020 — After Russellville Dental
Lab has been added, restart your scanner
• After connecting to us as a lab, select Russellville Dental Lab on your scanner when sending files
Edentulous Scanning (Unofficial)
The Medit i700 is a recent addition to the intraoral scanner market, coming after the success of its predecessor, the i500. Initially positioned as an 'easy entry into digital dentistry,' Medit has now rebranded it as 'reimagining scanning' to reflect its significant advancements. While previously known for its affordability, the i700 has evolved into a highly capable scanner that competes effectively with more expensive alternatives.
Medit, a Korean digital imaging company founded in 2000, originally focused on 3D scanners for the industrial sector. They have since expanded into the dental domain, with products like the Medit T-series lab scanners. The i700, launched in April 2021, follows the success of the i500 released in 2018.
Back in 2018, Medit disrupted the market with the low-cost i500, which outperformed many other budget-friendly scanners. Dentists embraced it for its affordability and lack of subscription fees. With the i700, Medit has made significant improvements to the i500 while maintaining an affordable price.
One of Medit's standout features is its powerful software, which has undergone significant enhancements since the early days of the i500. The software provides dental professionals with an impressive range of tools, unmatched by other intraoral scanners. Moreover, Medit offers this software for free, with optional cloud storage subscriptions for storage needs beyond 1 GB.
It's essential to note that while Medit stands out in terms of software and affordability, it differs from competitors like CEREC, 3Shape, or Planmeca, which provide a complete CAD/CAM workflow with associated chairside CAD software. The i700 is solely a scanner, without Medit CAD software. Dentists seeking an all-in-one in-house digital workflow will need to explore third-party mills and CAD design software, such as Exocad.