What Implant Systems does Russellville Dental Lab support?
While clinicians and surgeons have to focus on one or just a few of  dental implant systems, Russellville Dental Lab supports hundreds of implants systems every day.  Read more now, and find out about Genuine First promises.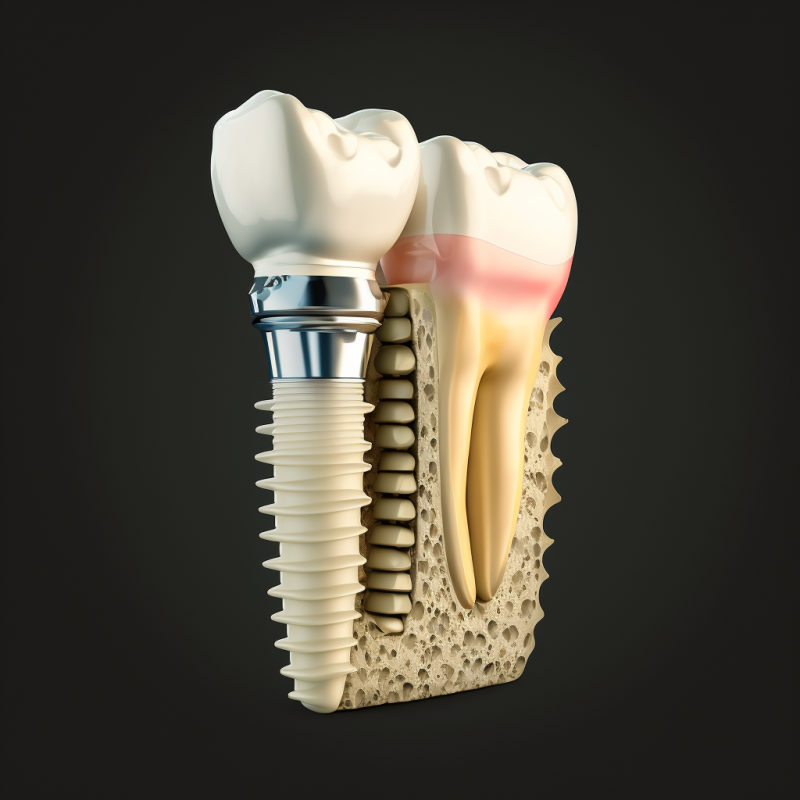 Dental Implant System Support for 40 years
Russellville Dental Lab has been restoring fixed, removable, and hybrid implant solutions since the early 1980's. We are proud to have Dental Implant restorations still being maintained at over 35 years.
The owners and management of Russellville Dental Lab have spent tens of thousands of hours studying implants abutment and full arch solutions.  We take the commitment to restoring on dental implants as the serious and intensive practice it is.
The list of dental implants and related platforms that we support is long, and we frequently are the go-to provider for those hard-to-find implants and cases, even restoring blade-style implants and bone staple implant cases in modern, progressive workflows.
We Support Nobel Biocare Dental Implants
The Angled Screw Channel ASC Abutment from Nobel Biocare provide prosthetic angle correction for screw-retained abutments in implant positions with less-that-ideal paths.
Overview For surgeons and clinicians all over the world, the All-On-4 concept has changed the way they look at not just full-arch restorations, but how they see the world of implant dentistry. Russellville Dental Lab has been a frontrunner in the development of processes and [...]
RDL has been partnering with Nobel Biocare for the production of all-ceramic crowns and bridges since the late 1990's. The latest product offering from Nobel allows RDL to offer incredible accuracy and esthetic outcomes to our clinicians.
We Support Biohorizons Dental Implants
TeethXpress is a biomechanically-stable, immediate load and function protocol for fully or partially edentulous patients. RDL is one of the nation's leading full-arch implant restorative labs.
We Support Straumann Dental Implants
Straumann CARES custom abutments and crowns provide a full range of Genuine Straumann Restorations for both the Bone Level and Tissue Level implants.
The Straumann Pro Arch Protocol combines the predictability of Straumann implants with more varied options for restoration - especially screw retained options.
The newly announced Straumann SRA Screw-Retained Abutment is available, and RDL is ready to help you with your Genuine Straumann Restoration.